Leah Scott
Certified Wim Hof Method Instructor
Wilderness First Aid Trained
AST1 Avalanche Specialist
COLD EXPOSURE & BREATH WORK IN THE SNOWY MOUNTAINS
It is not the strongest of the species that survives, nor the most intelligent. It is the one that is most adaptable to change. We build resilience.

The Wim Hof Method will provide you with the tools to take back control of your mind and body. Come experience the Wim Hof Method in Jindabyne and Thredbo, the Snowy Mountains Australia. Local Wim Hof Method instructor Leah Scott has been living, breathing, hiking and swimming in the icy waters of the Kosciusko National Park for the past four years.

Local knowledge comprised with international training in the United States and Europe by Wim himself guarantees you're in good hands. Whether you're curious to give it a go or perhaps you would like to deepen your practice, Leah and her team have been passing on this life changing tool to a diverse range of people from around the country.
Leah has been empowering people of all ages from the ice bath to pristine rivers in the back country of Australia.
The Wim Hof Method is a science-based method consisting of three pillars. A unique breathing technique, gradual cold exposure, mindset and focus. It will allow you to connect with yourself again and become, happy strong and healthy.
We focus on the inside.

"Our breath is the foundation, the cold is our balance, nature provides
the genuine connection"

Leah Scott
Leah passes on this simple but not easy tool in nature that teaches people how to reclaim their life, their health, become super aware and start living in the present moment.
ICE WATER SWIMMING IN NATURE

Thanks to Wim's unique breathing technique which increases our pain threshold, quietens our mind and calms our nervous system, we can all do this. Leah love's to inspire people to get out of their comfort zone and go into ice water. We're taught from the moment we are born to fear it. It's a paradox really, that by choosing to go into it, we lose our fear. It no longer controls our life. Through her retreats and workshops, Leah teaches people how to create distance from the pain and the suffering of the mind, focusing on the inside. Attentional skills are cultivated which become skills for life.

Please note: If you are swimming in our rivers please refrain from wearing moisturiser's/sunscreens/deodorants. Lets keep our rivers clean and safe.
ABOUT LEAH

Leah is an Australian full time instructor, taking weekly workshops over the country, private retreats and works with Thredbo Resort throughout the year. She is Wilderness First Aid trained and has her AST1 Avalanche Specialist Certificate and knows the Australian Backcountry like the back of her hand.
Leah is based in Jindabyne and Thredbo in the Snowy Mountains, she has local knowledge as an experienced alpine hiker of the Australian Alps and back country snow boarder. She calls the Thredbo River home and believes the Wim Hof Method must be experienced by all in nature, where it was founded by Wim.
Having conquered her own battle of anxiety, stress, depression and sleeping problems her mission is to eradicate mental health in Australia and to inspire people that they can do far more then they think they can.
Leah has the strong belief that the ice water is a tool to learn about yourself and that growth occurs when we visit the edge of our comfort zone. We take control of our own health and wellbeing. Leah practices this method daily which she thinks is an important aspect as an instructor when passing on the method. Perhaps you are curious to give it a go, would like to deepen your practice, or pass the experience on to your employees in a corporate setting.
Organise a group of 10+ and she will come to you
or join her retreats or workshops in the Australian Alps.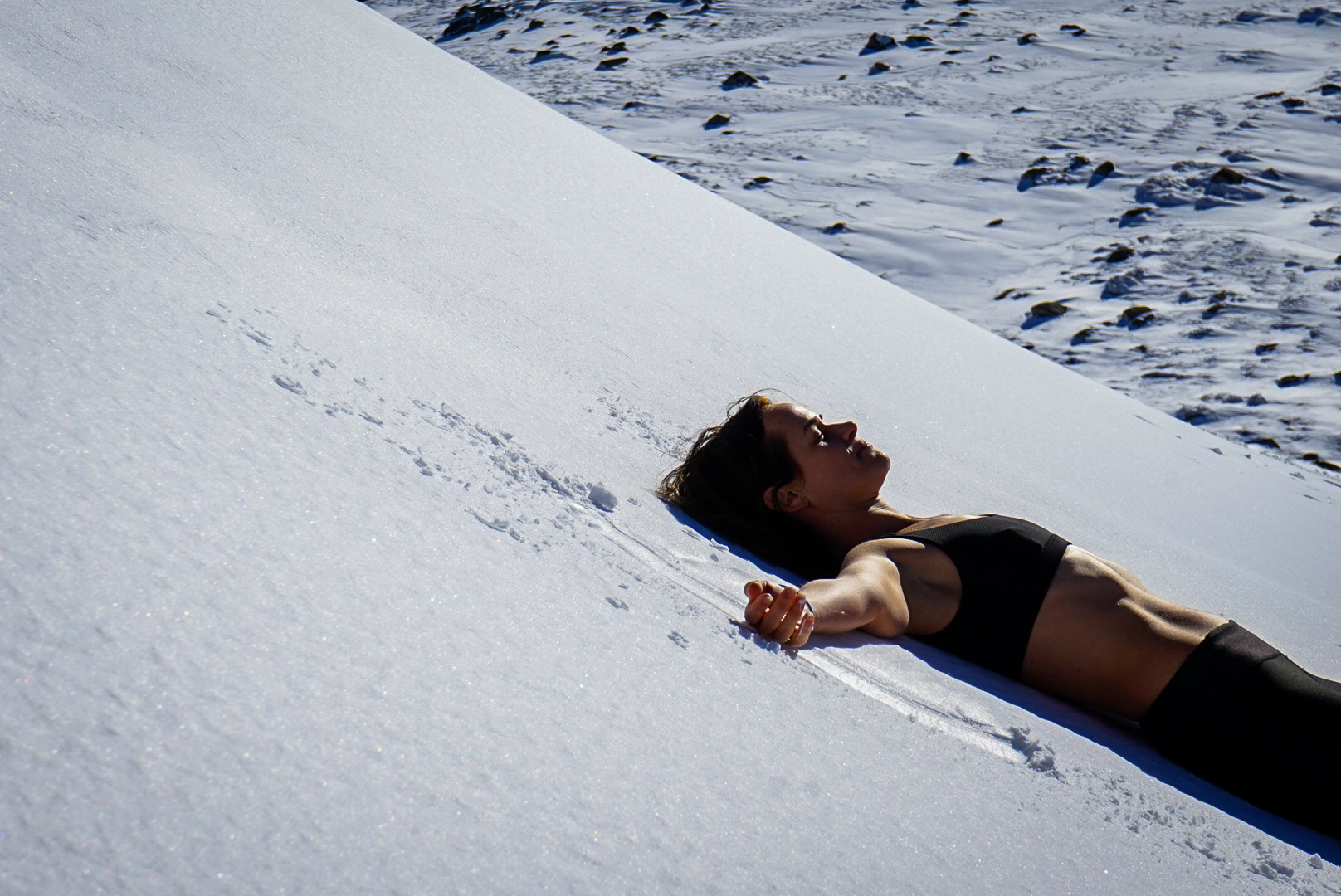 Ready to take the plunge?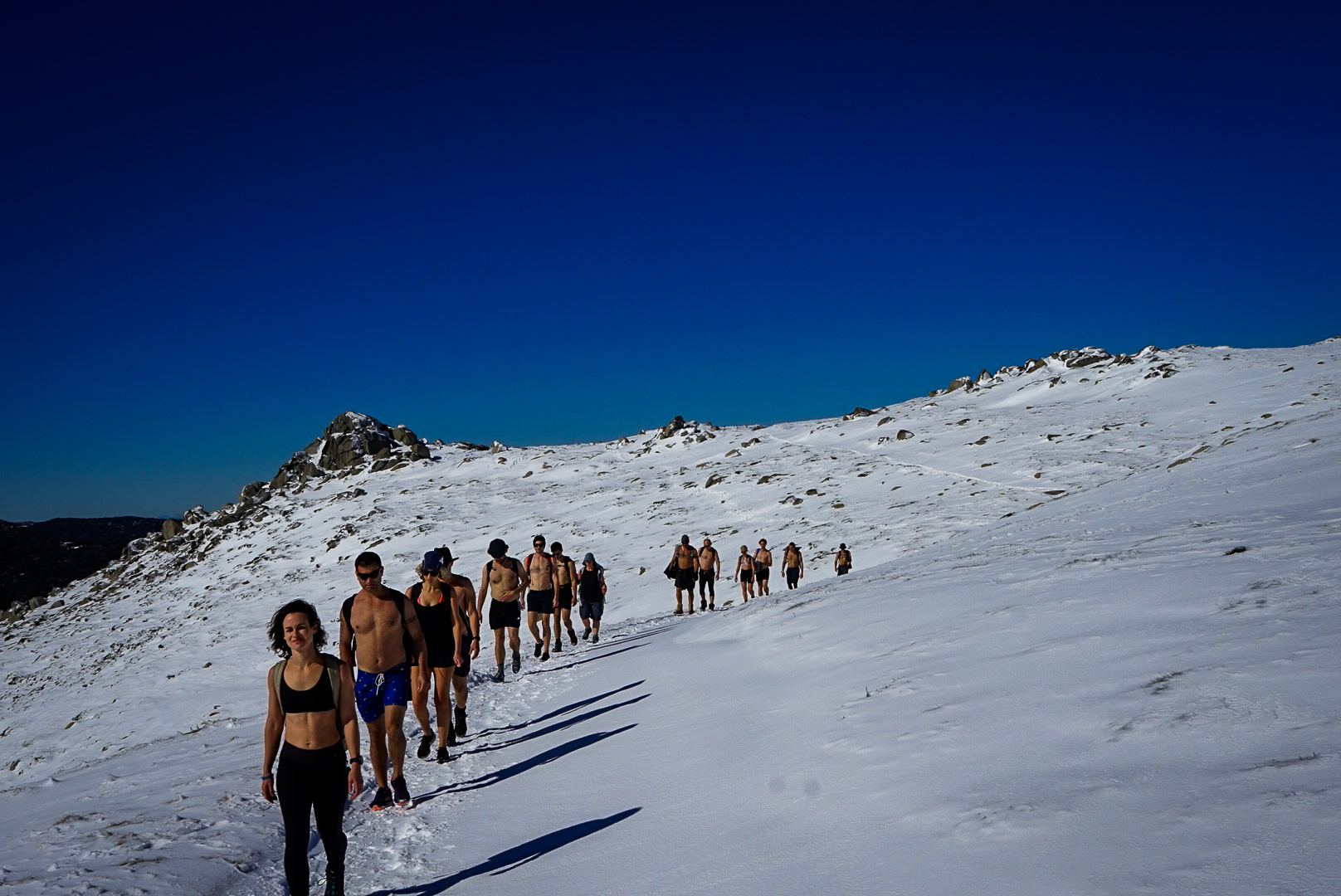 Come join one of our Wim Hof Method workshops and experiences.